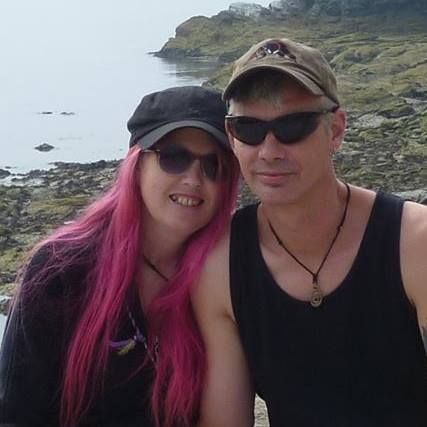 IMPORTANT INFORMATION (11/06/2020)
We are in the process of updating this website, there are lots of changes coming about.
The items currently available in the shop will be for a limited time only, so please take advantage of ordering now.
If you order clothing to be sent to a UK address, I will refund the shipping charges upon despatch.

If you are looking for Custom embroidery, engraving, and printing, or items that we produce ourselves, please visit ETSY
Click the SHOP button to view our clothing and gift items,
the ETSY button to view our etsy shop (embroidered, printed, or engraved items that we produce),
and do not hesitate to CONTACT US if you are looking for custom branded items.

Our main day to day job is decorating workwear, clubwear, and sportswear etc., our customers include Small Businesses, Bike Clubs, Sports Clubs, Larp Factions, Reenactors, and individuals.
Most of our customers come to us through word of mouth.
To keep our work interesting, we also embroider, engrave, and print designs that we like, in ones and twos, or in small batches, these items you can see listed in our ETSY SHOP.
Because we do it all inhouse, we are happy to take custom requests.
From February through to November we trade at Festivals, Historical Reenactments, Pagan, Steampunk, Pirate, and other Fantasy events. We take along our wares, together with some other gift items that we resell (these can be found here on our website shop) and trade from an authentic canvas marque.
You can also find our items for sale in Tewkesbury Tourist Information Centre.


White Wizard Purple Elf